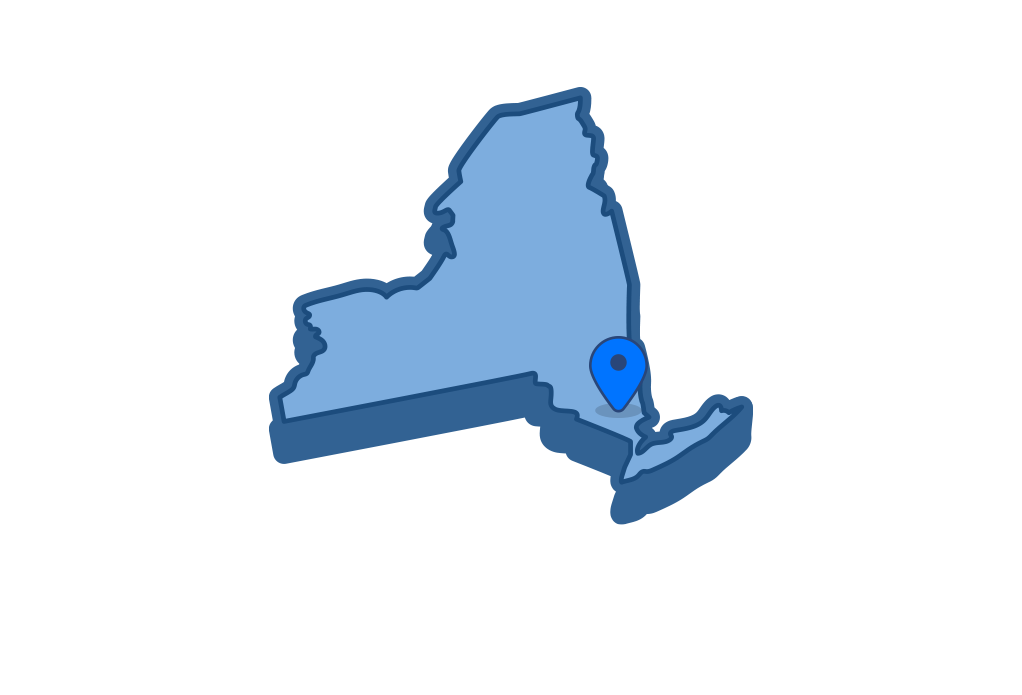 Greenwood Lake Movers
Is your business searching for a professional moving company? Are you looking to move to or from Greenwood Lake? Triangle Movers has proudly been in the moving industry for over 35 years. Triangle Movers is a family-owned and operated company with a strong reputation for getting the job done. Our highly trained movers in Greenwood Lake go above and beyond to give you an organized and relaxed moving experience. To enhance your experience we offer customized moving service packages designed to tailor your move specifically to your needs. Your move will be thoroughly planned and coordinated by our moving professionals. To make sure you're comfortable, we will keep you updated throughout the entire moving process and have a representative on hand to answer any of your questions. Our customers are also given moving checklists to help aid them in the moving process. We know moving can be tedious but with Triangle Movers you get a stress-free move with no hidden fees.
Triangle Moving & Storage has been in the moving industry for over 35 years!
Why Move to Greenwood Lake, NY?
Greenwood Lake is a small village in Orange County, NY with a population of barely over 3,500. Greenwood Lake began as a small farming community in the 1700s. The community was known for its decent size lake but in 1837 a Canal and Banking Company purchased the land. That same year a dam was built, enlarging the lake to its current condition. Greenwood Lake now houses New York's largest body of freshwater. The lake itself is a 7.3-mile-long stretch of water, half in New York and half in New Jersey, with both sandy and rocky shores, lined with houses and private docks. This enlarged lake is the village's main attraction and a great getaway for any avid fishers moving to Greenwood Lake. Species currently present in the lake are Largemouth Bass, Smallmouth Bass, Walleye, Chain Pickerel, Rainbow Trout, Brown Trout, Muskellunge, Tiger Muskie, and Panfish. Aside from its great selection of fish, Greenwood Lake also offers an array of vacation rentals at great prices. If you move to this area you can join the many people who come to the area and also take advantage of the nearby winter, fall and summer attractions including Mount Peter Ski area, Sterling Ridge Trail and an incredible waterfront park. This small village offers the perfect at-home getaway for outdoor lovers.

This great Orange County village gives you lots of scenery but if you feel the need to get back to the big city, travel time to New York is one hour by car. Taking the trip by way of bus or train gets you there slightly faster. This short commute from the fast life to the slow city is what makes Greenwood Lake the desirable location for most people.
Greenwood Lake Moving Services
Triangle Movers in Greenwood Lake are here to help you. If you're relocating your home or office building, our professional movers are here to make your move a simple one. We are New York's best moving company and we offer moving services to help with moves big or small and international or local. Our updated equipment helps us move at a fast pace. We take great pride in making sure that what you move with us will arrive just as you left it. We take all the necessary measures to protect your furniture from any damage during the moving or transport process. With our storage and moving services, we make it easy for you. Not only will we move you but we also have the storage facility to house any belongings that you can't take with you. Our storage facilities are well built and temperature controlled to ensure the protection of your furniture during the changing weather conditions. At Triangle Movers, we offer you the very best. Call us today or fill out our form online for a free estimate.