Sometimes in life we face difficult situations. A pressing task many of us face after a loved one passes is handling their estate. During this hard time, you already have to deal with funeral arrangements and spending time with relatives. Having to take care of your loved one's estate can be a pressing task that can add more stress during this time. Luckily, if you live in the Hudson Valley area, we can help alleviate some of the stress that comes with wrapping up your loved one's estate.
Quick Read
It can be tough to focus on moving when going through difficult times. That's why Triangle specializes in estate moving assistance so that we can alleviate some of your stress.
For such a pressing task, you need a mover you trust. We have earned the trust of the Hudson Valley area because we:
Have 35 years of experience
Were given an A+ rating from the BBB
Background check and expertly train every member of our crew
As soon as you get a free estimate, you'll be assigned a move coordinator who will walk you through the entire process. Please, give us a call if you have any questions. You can reach us at (845) 566-0288.
We offer estate move out services to the residents of the Hudson Valley. As a moving company, we are familiar with the importance of a timeline. To help with your loved one's estate move out you want a professional moving company that can move and transport items in a timely matter. We have the trucks, equipment and staff ready to assist you in your estate move out. We can help with moving, decluttering and donating all unwanted furnishing throughout the home.
Estate Move Out and Clean Out After Bereavement
At some point in our lives we have all faced the sad circumstances of losing someone we love. The entire situation can be overwhelming on top of the funeral and enjoying your family's company. However, the estate is often overlooked and can be a pressing task during this time. It's always difficult deciding what to do with your loved one's cherished items. The estate is full of items and memories that one could have a difficult time handling. Let professional movers who have experience with property clean out, help alleviate some of the workload. We can move everything out of the estate in order for you to take the next necessary steps of selling the home.
Our estate move out service is time sensitive. We work around your schedule! Our professional estate move out crew have the necessary equipment and skills to move furnishings and disposables out of the home in a efficient manner. We know how delicate this situation can be which is why we ensure that every belonging we come in contact with, will be handled with the utmost of care. Our extra padding will help prevent any possible damage to the belongings. With our home protection kits, you can rest assured knowing no damage will be done to the estate during the move out process.
As you direct, we can remove, donate or dispose any unwanted items from the estate. Your moving coordinator will work with you in tagging and directing where each item will go. Just advise us what to do with each piece of furniture and we will do the rest.
We are there to handle your loved one's belongings and transport them to your desired location. What makes our service different from a "junk removal" or "clean out," is that we are there to do the heavy lifting and transport the belongings to your designated locations. Your items could have significant value and will be treated as such. We can move furniture and belongings from all rooms including; basements, bedrooms, garages and attics. We complete our service as you direct and will take the possessions to where you ask.
Hudson Valley Estate Property Removal
We can perform our estate move out service for your home, apartment or condo. We are there to help you prepare the home for cleanup or maid service by removing all furnishings from the estate.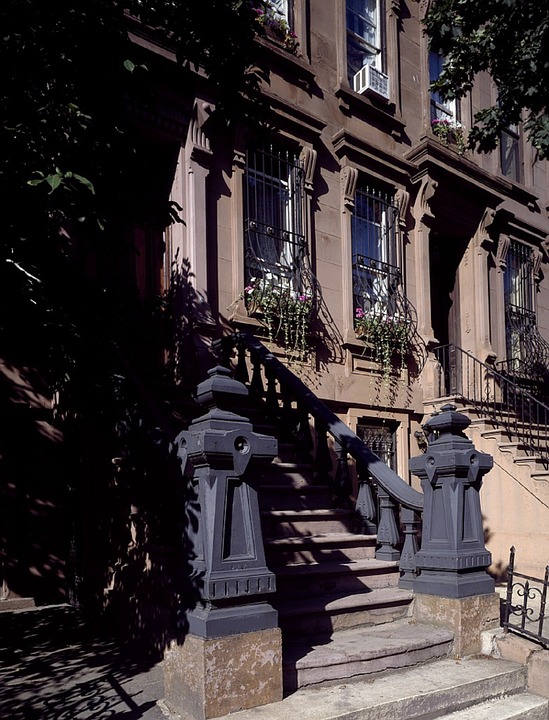 Many homes, condos and apartments could have rental agreements or mortgage payments. With an estate move out you are facing the task of preparing the home for resale within a short amount of time. Most rentals only give you 30 days to completely move out. We suggest that you immediately get in contact with the lawyer responsible for handling your loved one's assets. After scheduling our move out service, begin removing any sentimental items or valuables you don't wish for us to transport. This will help avoid any confusion or problems from occurring during the move out process.
Our Hudson Valley storage services are the perfect option if you don't have a place for all the belongings just yet. We offer short and long-term storage giving you enough time to decide what to do with the rest of the estate's belongings.
Our estate move out service will help you move any unwanted items to designated locations. We can donate, transport or dispose any items you please. Let us help with your estate move out. We are the trusted movers of the Hudson Valley and are here to help alleviate some of stress that comes with wrapping up your loved one's estate. For more information on our estate move out service call (845) 566-0288 or fill out our online form to begin your estate move out today.