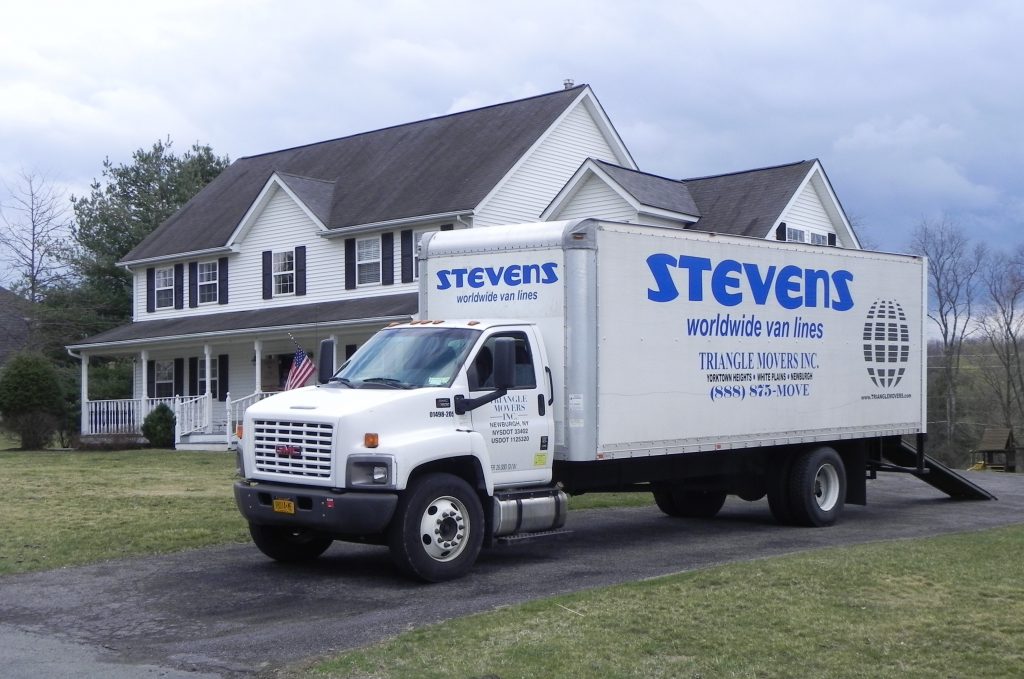 Long Distance Movers in Middletown, New York
Are you looking to get out of the state you currently live in? You'll need assistance from the best moving company in Middletown, NY, if you are. Triangle Movers provides the stress-free moving experience you need when moving out of state.
Long distance moves are a huge deal. This process can be incredibly stressful and time-consuming. We strive to minimize the amount of time that it takes to move you and your belongings out of state.
We want you to arrive at your desired location quickly, and most importantly, safely. Luckily, we have the equipment necessary to bring you to your destination.
Triangle's local moving crew have the expertise and knowledge, as well as the equipment and materials necessary to provide you with a stress-free move.
We limit our moving costs as much as we can to provide you the affordable moving services you've been looking for. We offer a multitude of moving services, from office moving to moving individuals and families. It doesn't matter where you're going, we are the full-service moving company that can help you move to or from Middletown, NY.
Family-owned with countless years of experience; Triangle Movers will provide you with the best moving time possible. We are the highly recommended long-distance moving company in the Hudson Valley area.
Cross Country Moving Services in Middletown
Moving to another state can be daunting. There is a lot to keep track of and a lot to get done within a very limited time frame. You are undoubtedly faced with an enormous task of getting your belongings to your point of destination, safely, affordably, and comfortably.
When you choose Triangle Movers, you are choosing a moving company that can make sure your moving day goes exactly as planned. We don't like to see our clients unhappy with their moving process. Therefore, we do everything in our power to make the process go by as fast and seamlessly as possible. Interstate moves are difficult, but with Triangle Movers, the move doesn't seem impossible.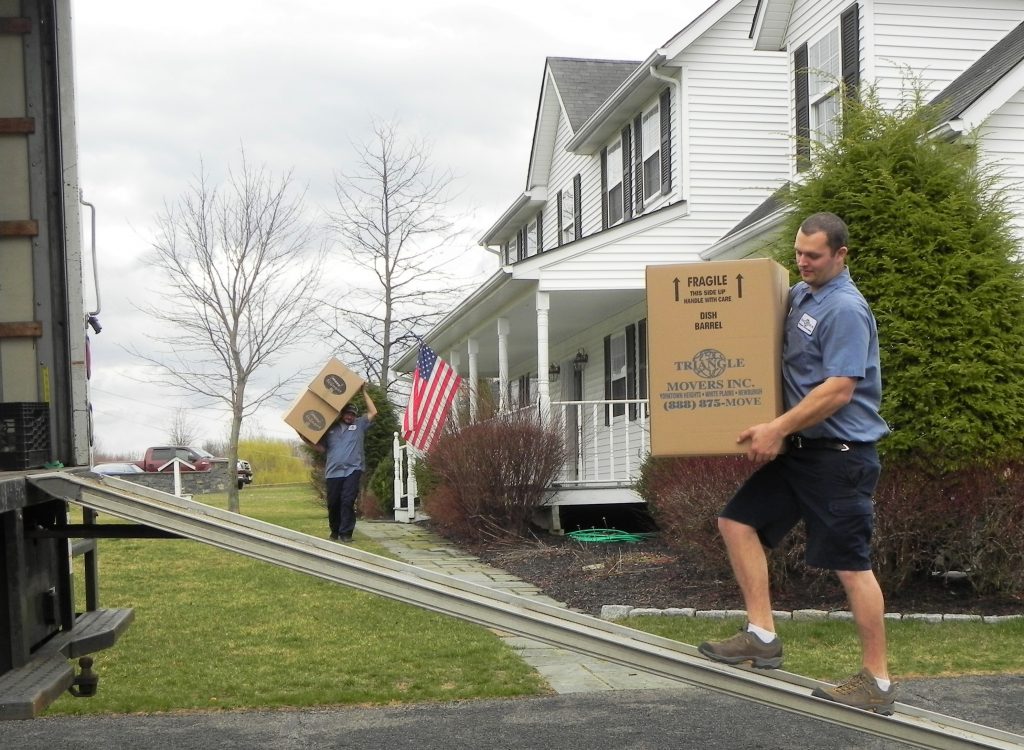 Being in the moving and storage industry since 1996, we have been able to pass expertise and knowledge down from generation to generation. Our methods have proved, time and time again, that we are the best moving company in Middletown, New York. From the correct moving supplies to high quality packing and unpacking services, we will ensure that your move goes smoothly. We will help you move to or from Middletown without issue.
Without a doubt, one of the hardest tasks in planning a long distance is packing up your belongings. It is time-consuming and stressful. Therefore, Triangle Movers offers ultimate packing and shipping services. We strive to meet and exceed your expectations.
Our full-service packing services will provide you with everything you need to get your move underway. From furniture to equipment in your office, we can pack and load your belongings with ease.
Relocating around your area is one thing. Relocating to a completely different state is another. Our moving trucks and crew will be able to transport your equipment and belongings safely to your destination.
We are backed by Stevens Worldwide Van Lines. This means we have access to numerous resources outside of the scope of many other moving companies. With this access, we can utilize Stevens moving trucks and other moving supplies to help you get to where you need to be with a network of over 400 agents coast-to-coast.
We enjoy seeing individuals, families, and businesses reach their destination safely and comfortably. Triangle Movers does everything in their power to ensure that this happens for each moving project we take on.
When you choose Triangle Movers, you gain access to a thousand different moving agents who can provide you with the excellent moving services you need during the duration of your move. On top of supreme client service, our team is fully licensed and insured. Meaning that if any of your items are damaged along the way, we will reimburse you for the costs incurred depending on the valuation you select. With Triangle Movers, you can trust us to take care of you every step of the way.
Professional Long-Distance Movers Servicing Middletown, New York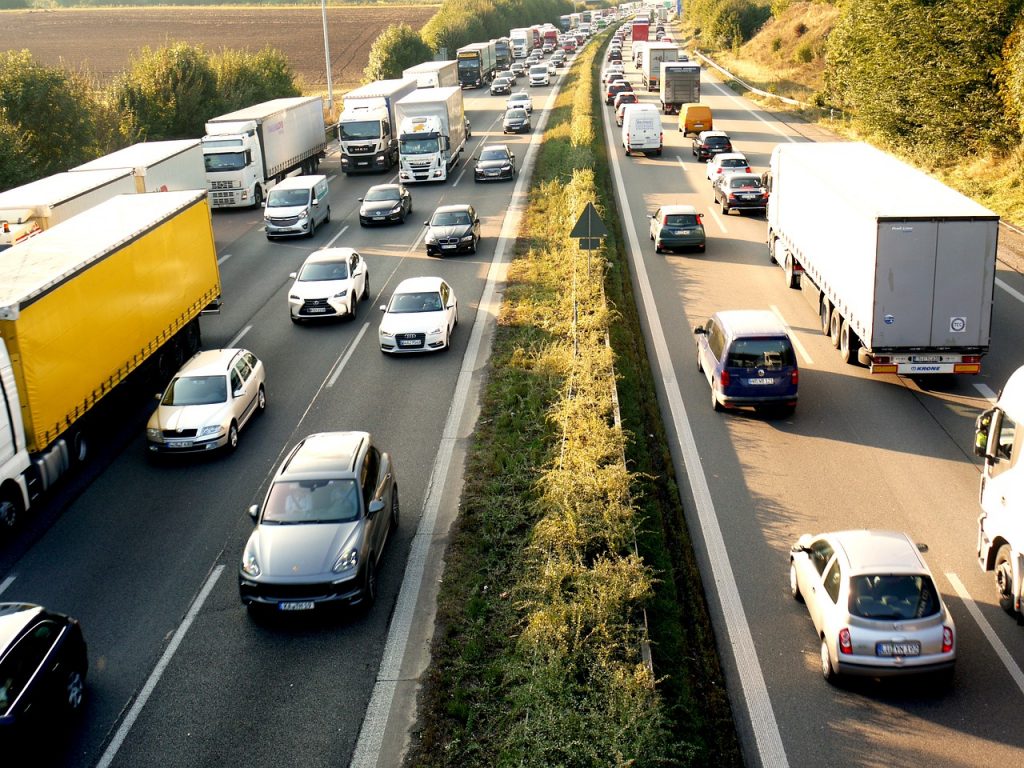 What makes an excellent moving company differ from your average moving company is the ability to not only provide you with top quality moving and storage services but being able to exceed your every expectation.
We know that one project will not be the same as the next and we strive to remain as flexible as we can for any number of our clients. Long distance moving can be a stressful experience. By molding our services to your moving needs, we can capitalize on our relationship and bring you the moving services you need.
At the beginning of your time with Triangle Movers, we will assign you a personal moving coordinator. Our moving coordinators will talk with you to determine exactly what you need from us during the duration of your move. They will custom design a plan that matches your every want and need.
Triangle Movers listens to your opinions and collaborates with you to meet your expectations. Our coordinators will take the time to answer any of your questions along the way. Moving can be a confusing time and difficult process, making issues very common. Everything needs to go perfect as there are a lot of moving pieces in the process.
The coordinator we assign to you will be able to guide you along and minimize the difficulty involved. Our customer service and moving crew are what set us apart from other moving companies in the Orange County, New York, area.
Request a Free Moving Estimate from Triangle Movers Today
Want to get your long distance move underway? Feeling antsy about moving to or from Middletown, New York? Triangle Movers is ready to help you out. We keep our standards high in order to rise above the competition and provide you the best service you can't find anywhere else in the moving industry.
The next time you're searching for a moving company to bring you and your belongings across state lines, choose Triangle Movers. We are the highly recommended long-distance moving company for a reason. Contact us today by calling (845) 566-0288 or by filling out our free estimate form. Remember, Triangle Movers are the designed moving professionals of Middletown, New York.