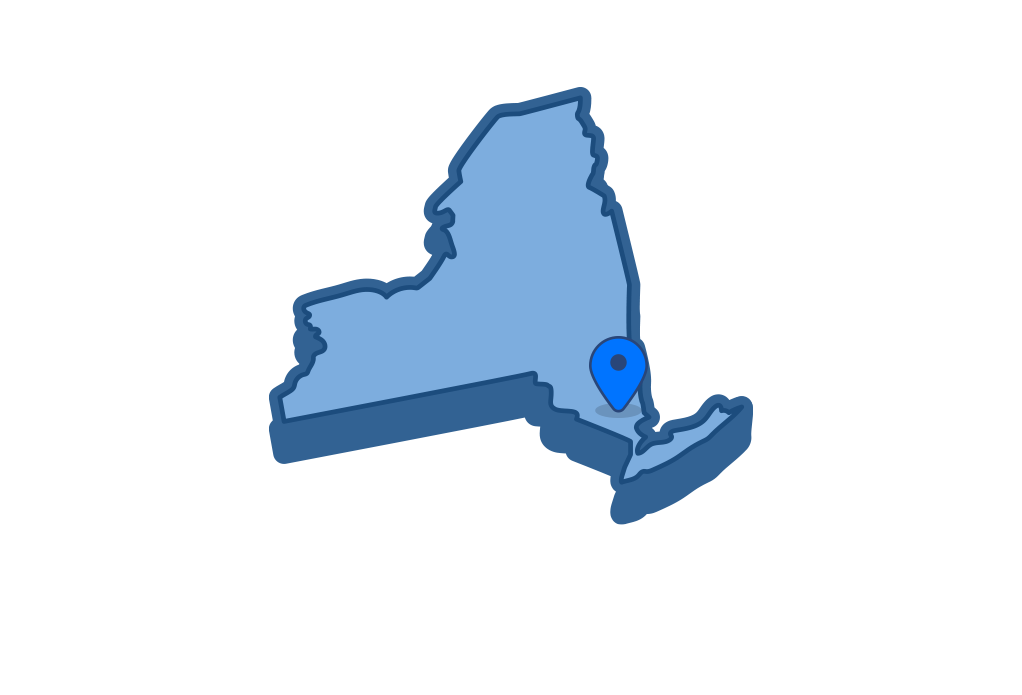 Movers in Stormville, NY
Are you looking for a professional moving company to move to or from Stormville, New York? Do you need to hire interstate movers for your Stormville move? Is your business searching for a professional moving company to relocate your office to the Stormville, NY area? Triangle Movers is a family owned, full service moving company with over 35 years of experience moving in Orange, Dutchess and Westchester counties in New York. When you perform moves for businesses and families as often as we do at Triangle Movers, you come to learn a thing or two. We find that when we move a family or business, they often will need a storage solution as part of their moving package. We provide short-term and long-term storage for our customers at our climate-controlled warehouse facility. From moving to storage, Triangle Movers is your best choice in Stormville, NY. Our team of professional movers has the knowledge and experience to handle your local, long-distance, or international move.
Triangle Moving & Storage has been in the moving industry for over 35 years!
Moving to Stormville, NY
Stormville is a hamlet found in the eastern portion of East Fishkill. Stormville is located in the southern part of Dutchess County, NY and has some unique sources of entertainment for everyone to enjoy. Stormville is widely known as the home of The Stormville Airport Antique Show & Flea Market. This awesome spread of vendors offers a fantastic array of over 600 unique merchants. Antiques, food, collectibles, art and much more can be found here. The Stormville Airport hosts the flea market six times a year and is a fun day for the whole family.
Some must-experience places near Stormville include:
Walkway over the Hudson
K1 speed
Locust Grove
SplashDown Beach
Clarence Fahnestock State Park
Storm King Adventure Tours
Tuthilltown Spirits Distillery
Mid-Hudson Children's Museum
Franklin D Roosevelt Mid-Hudson Bridge
Stonecrop Gardens
Poughkidsie
Trinity Cruise Company
Gear To Go Outfitters
Fascia's Chocolates
The Explorer's Passage
If you are moving to Stormville, New York, and love golf, you are in luck. There are many local golf courses known for their prestige, history, and challenging links to enjoy. In Hopewell Junction, you will find the illustrious Trump National Golf Club Hudson Valley. Here you will find multiple dining options, an outdoor pavilion, the Halfway Café, and a warm welcome to guests of club members. In nearby Poughkeepsie, NY, you will find the Dutchess Golf & Country Club. This course features an original 9-hole course designed by Scottish golf pro from the 19
th
century, Mungo Park. Another golf gem found in nearby Newburgh, NY, The Powelton Club was originally created in 1892.
Stormville, NY Moving & Storage
Triangle Movers knows how to treat you right during your moving process. We will provide excellent service whether you are relocating your office, downsizing to a smaller home across town, or seeking a moving estimate from long distance moving companies for an upcoming move. No move is too small or too large for the expert movers at Triangle Movers. We specialize in local moving, overseas moving, and moving out of state because we are among the top moving companies in Orange County, Dutchess County, and Westchester County. Being an authorized agent of Stevens Worldwide Van Lines means we are well equipped to handle moves that stretch across the country or across the globe. Our 35 plus years of experience means we are more than capable of moving your family or business on time and within a budget. When you hire the professional moving experts at Triangle Movers, you are hiring the best in the business. Fill out our free estimate form for your free moving estimate today!