Long-Distance Movers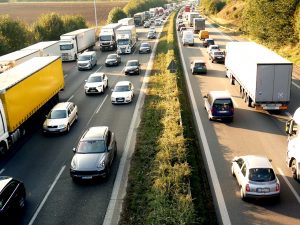 We understand that any move is a big move, but moving to another state can be a task that demands careful planning and preparation. Thankfully, Triangle Movers has the moving knowledge and experience to help you through your cross-country move with ease.
Our out of state movers have helped move countless residents and businesses all over the country. When you're looking to hire a moving company, be sure to hire the full-service moving company serving Westchester County. You'll be amazed at how easy moving can be!
If you're moving from a rural town to a big city or somewhere happily in between, Triangle Movers is the right moving company for you. Our family owned and operated company ensures your satisfaction by hiring the best long distance movers Orange County, NY and the surrounding counties.
With more than 35 years of successfully completing long distance moves for families and businesses throughout the Hudson Valley area, we are ready to handle any move. As with any cross country move, you will always receive the utmost professionalism, dedication, and respect while interacting with our staff.
Long Distance Movers Dutchess County, NY
Moving out of state may be one of life's biggest adventures. When searching for out of state moving companies in Dutchess County, NY, finding the right one is vital to avoiding a stressful move.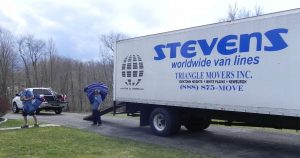 Therefore, let the long-distance movers at Triangle Movers, based in Newburgh, New York, show you how it's done. As each member of our long distance moving and storage company is an expert in state to state moving, we strive to execute your out of state relocation with the utmost care and efficiency. We also aim to set the standard for customer care, regardless of your type of move. When you choose our professional movers, you will be assigned an individual moving coordinator who will work with you from start to finish. Each relocation plan is designed as you tell us which moving options are right for you. With this offer, we promise you will receive a flat rate quote (with no surprises), free disassembly and reassembly of furniture, extra padding and protection included for your home and items during packing and superior customer service. Moreover, you receive the emergency packing and moving services alongside the sincerity of a local, family-owned moving business. If you have any changes during your move, feel free to notify your personal move assistant and we will work with you to provide an even more comprehensive offer. Our company strives to be YOUR moving and storage company.
Long Distance Moving Company Orange County, NY
As a fully licensed and insured moving and storage agent of Stevens Worldwide Van Lines, we have the resources of a large national van line yet with the personal touch of a local Hudson Valley mover.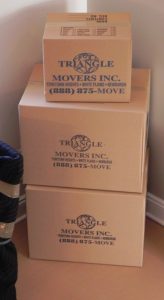 Not only will you receive support from a nationwide network full of Stevens professional movers, you will have access to our moving warehouses scattered throughout the country. We expect the unexpected, so when you must make tough decisions moving into your new home, we are more than able to help! If you find you can only move a few items into your home or must hold everything in storage, you'll be pleased to discover we offer safe and secure storage warehouses in clean and climate-controlled facilities. Let our trucks pick up and deliver your goods whenever the time is right! Or if you require professional packing and crating services, interstate moving services, storage services, or all three. Triangle Movers is happy and ready to assist at a moment's notice.
Long Distance Moving Tips
Our professional movers have seen and experienced more than you can imagine while on the job. We use these experiences to make our moves safer, more secure and more efficient. While some things are unpredictable, there are several preparations and precautions you can take that will make moving day a breeze. Here are some simple steps that can make a big impact:
Plan WAY Ahead: We've seen countless customers underestimate how long it takes to prepare for an out of state move. Whether it's waiting 1-2 months before the move to hire a moving company or not preparing a checklist, there's a lot that needs to be done in the months leading up to your move.
Declutter: Because long distance moving costs are based on the weight of your items, doing a healthy purge of all your belongings can save you a fortune. Donate, recycle, sell, store or throw away any item that doesn't need to come or can be easily replaced.
Important Documents: Don't let important materials like birth certificates, tax returns, health records and passports get lost in the shuffle. Put all your important documents in a sealed folder and keep it accessible during your move.
Free Long Distance Moving Quote
Whether you're moving from New York City to Miami, Florida, from Monroe to Seattle, Washington or simply moving coast to coast, we are your trusted Hudson Valley Movers. Choose the respected and reputable movers and trucks of Triangle Movers to assist you during this important life transition. We understand that any move can be stressful and we want to give you the local family atmosphere, just without the work. We have moved top executives from some of the largest companies to retired couples looking to enjoy their retirement. Whether they're moving near or far, they all receive the same high-quality service. We guarantee you and your family a personalized service and a deep commitment to quality that can't be matched. For more information regarding our out of state moving services, feel free to give us a call or fill out the form on this page to get a
free quote
.