On Demand Storage in Orange County, Dutchess & Westchester
Quick Read
We want to make storing easy for you. That's why we've introduced On-Demand Storage. This new service allows you to:
Store items without lifting a finger! We will come to your home, pack your belongings, and bring them back to our secure warehouse.
Only pay for the space that you need.
Get your belongings back, delivered straight to you.
Our home pickup and delivery are the perfect storage options to maximize convenience. All you have to do is:
Contact our office for pickup.
Assemble your items and we'll pick them up.
When you want your items back, give us a call and arrange a location and time for drop-off.
To arrange your On-Demand Storage you can give us a call at
(845) 566-0288
or you can get a free storage estimate
here
.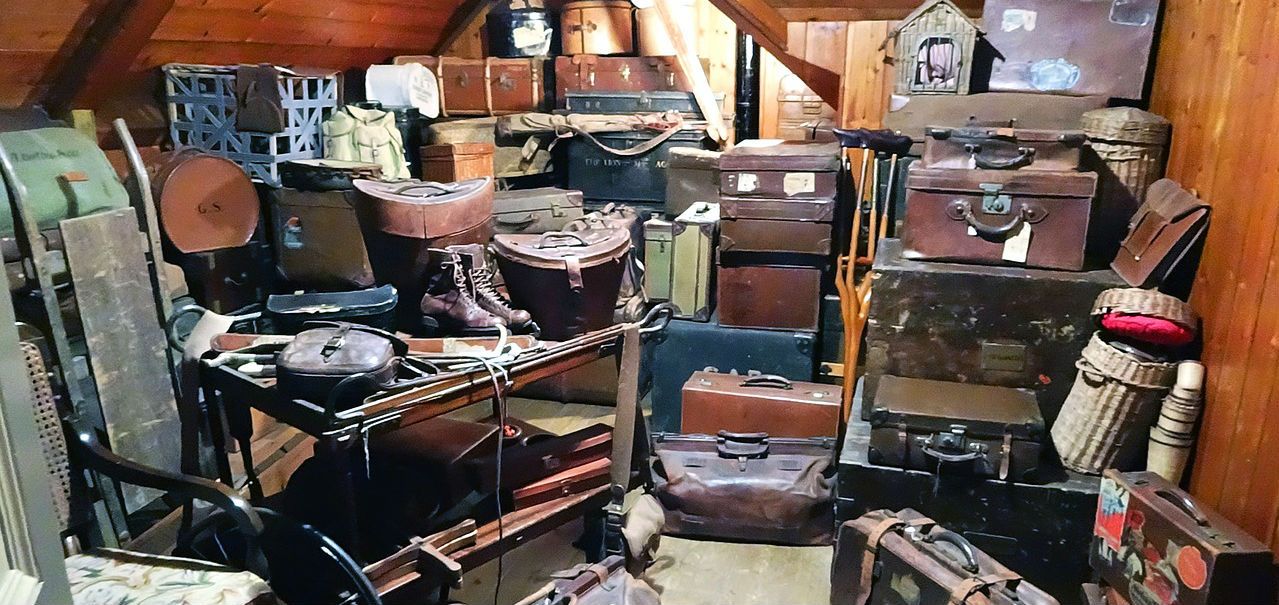 You'll never have to haul your belongings to a dusty storage unit again.
W
e make storage easy so you can concentrate on what really matters. When your boss needs you to relocate, our team will come to your home, pack all your belongings, store them in our secure facilities and deliver your belongings when you return. With our on-demand storage pick up service in the Hudson Valley, storage has never been easier. Only pay for the space you need and get your belongings back when you need them. No travel, no hauling, no hassle.
Storage Pickup and Delivery in Orange County, Dutchess and Westchester
Storage pick up and delivery services are becoming widely popular today throughout the storage industry. However, some people still may not know what the service fully entails and the benefits you will receive from using it.
How Our Storage Pick Up Service Works:
Contact our office and tell us exactly what you are planning on storing.
You assemble all your items you will be storing.
We arrive to your home or location with our truck/van.
We take pictures and inventory all your possessions.
We safely load your possessions onto our truck/van.
Once at our storage facility, we inventory and assign specific code to your belongings.
We store your belongings in our climate-controlled and monitored storage facility.
At Triangle Movers, we take the "self" out of "self-storage." Our home pickup and delivery storage service is the perfect alternative to any traditional storage options. With our service, you only pay for the number of items you wish to store, eliminating the extra costs that come with using storage units.
How Our Storage Delivery Service Works:
Call our office and ask for any of the possessions you wish to have returned to you.
Arrange a location you wish for us to deliver your items to.
We pack our truck with the possessions you have requested.
We deliver and return your needed items to your designated location.
Our home pickup and delivery storage service is that simple. All you have to do is determine what you want to store, and we do the rest. We eliminate the hassle that comes with normal self-storage by removing the loading, transporting and retrieving that is done on your part.
Valet Storage Services For Your Temporary Relocation
Our storage solution can be considered a valet storage service for your household goods. Just as you would valet your car, we pick up your possessions from your home and safely store them for however long you wish. Just like valet style, when you're ready we will bring them back to you in the same condition that we had picked them up in. The possessions you store with us will be kept safely in our secure storage facility. Our storage facility is climate-controlled, protecting your possessions from the harshest weather. It is as well monitored daily and kept at the highest standards for security and cleanliness. For West Point Academy students & military members who own more than they can take overseas, our team is military PCS moving-approved. When your orders are served, contact us to help you book your move and storage pickup service. Our service is a great student storage option for anyone who goes to college out of state and is looking for a place to store their college furniture for the summer. It's also a great solution for anyone looking to tuck away a small number of items for the season, such as storing skis, mountain bikes or other recreational equipment.
Free On Demand Storage Estimate
Just tell us how large the space is that you need stored, and we'll get an estimate for you. At Triangle Movers, we are the storage experts and are changing the way storage is done. For more information on our home pickup and delivery storage service, contact us today. For all moving and storage needs fill out our online form and receive a free estimate today!