Quick Read
Whether you're in need of warehouse storage for residential or commercial purposes in the Hudson Valley, Triangle Movers is the secure storage provider for you. Trusted for over 35 years, we have the experience needed to provide professional-quality storage solutions.
We make your storage secure and simple by providing:
20,000 Sq. Ft. of Space
Concierge Storage
Climate-Controlled Warehouse
Complete 24/7 Surveillance
Background-Checked, Expertly-Trained Staff
Reach out to us at (845) 566-0288 to ask any questions that you may have or if you want to learn more. Get your free moving and storage estimate today.
Triangle Movers is the trusted warehouse storage option for the entire Hudson Valley, including Orange County, Dutchess County, and Westchester County, ever since our start over 35 years ago. We offer 20,000 sq. ft. of secure storage facility to keep your items safe and in the condition you left them. Go with Triangle for top-quality storage solutions paired with expert customer service.
Why Warehouse Storage?
Warehouse storage may not be something that you ever considered for yourself. The truth is that there are a ton of reasons to utilize warehouse storage and, chances are, you're going to find yourself needing it. Warehouse storage is a useful solution to both residential and commercial needs.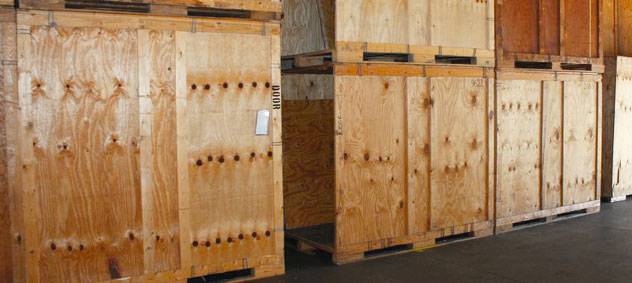 Residential Warehouse Storage
Temporary Downsizing: A situation that we have seen quite a bit with people moving is that they often sell their house before finding their new home. This creates a scenario where they have to temporarily downsize. Whether they're renting in the short-term or staying with friends or family, they look towards Triangle as their solution for what to do with all of their stuff between homes.
Selling Your Home: When you show your home, you want everything to be in a precise way so that the house looks lived in but not cluttered. You need to get rid of some items for some time but what do you do with them? The solution that gives you peace of mind is secure warehouse storage from Triangle.
Temporary Relocation: It may not be the best situation, but it's inevitable for many that they will need to move for work or another reason out of their control. Secure warehouse storage with Triangle is the answer. Store your items and know that they'll be here for you in the same condition you left them.
Commercial Warehouse Storage
Triangle is proud to serve as the warehouse storage solutions provider for offices across the Hudson Valley area, including the triangle of Orange, Dutchess, and Westchester Counties. Whether you're in search of a storage company to handle large equipment and technology while you move offices, or you're looking for a place to store and manage an archive of physical records, look to Triangle for your secure office warehouse solutions.

Hudson Valley Warehouse Storage Services
Once you've decided that warehouse storage is right for you, you need to pick a storage company that's built for you. Here at Triangle, we are proud to be a full-service moving and storage company. Our goal is to make storing with us stress-free for you. To accomplish that, we offer:
20,000 Sq. Ft. of Space
On-Demand Storage Options
Climate-Controlled Warehouse
24/7 Surveillance
Background-Checked Staff
We have over 35 years of experience which has taught us exactly what people need when they store their items. These services will ensure that your items are safe and secure when they're stored with Triangle.

Get Your Warehouse Storage Estimate
If you're looking for storage options in Orange County, Dutchess County, or Westchester County, look toward the warehouse storage company that has been trusted by Hudson Valley homeowner for over 35 years. Don't stress over your items' safety or how convenient the process will be, go with Triangle Movers for completely worry-free warehouse storage.
If you have any questions, or want to learn more about how our warehouse storage can help you, give us a call at (845) 566-0288. Be sure to get your free moving and storage estimate.