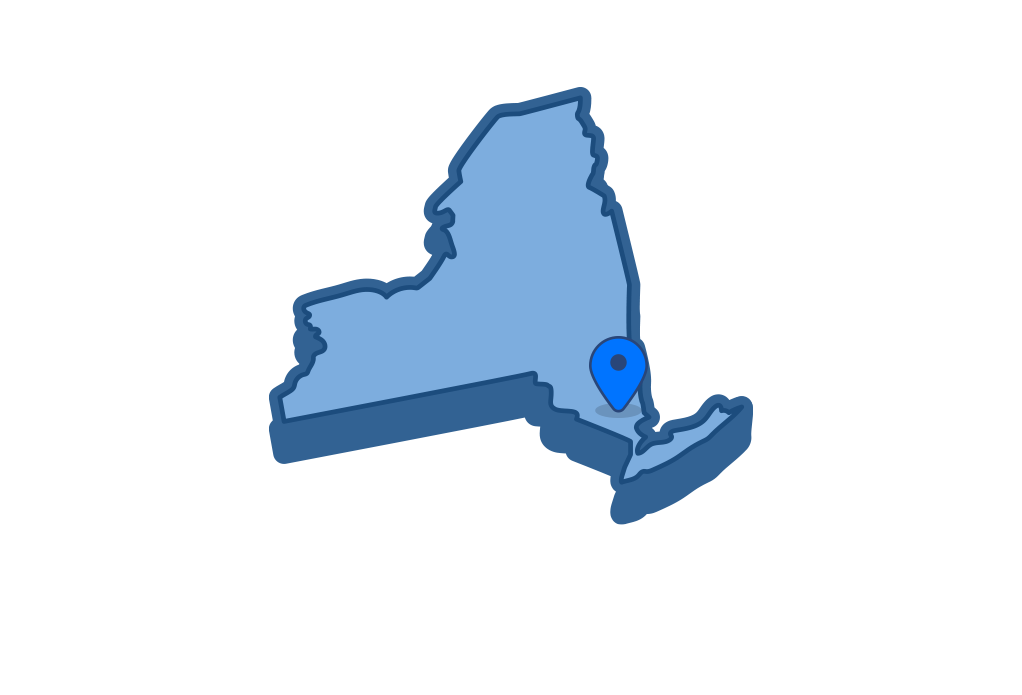 Ossining Movers
If you are looking for Ossining movers, then look no further. Triangle Movers has been in the business for more than 35 years and sets the standard in moving and storage services. We are Stevens Worldwide Van Lines "Movers of The Year 2019."
Our reliable and affordable movers are ready to assist you with your next residential or business relocation.
Triangle Movers is locally owned, serving Orange, Dutchess and Westchester County, NY. We will work side by side with you to create a customized moving and storage plan just for you.
Whether you're moving into your first home, downsizing into a condo or moving across the country, the experienced and trusted professionals at Triangle Movers are here to help. We offer packing and unpacking services, local storage and moving supplies.
Triangle Moving & Storage has been in the moving industry for over 35 years!
Moving to Ossining
Ossining, NY, is a small town on the eastern shore of the widest part of the Hudson River. Although the village of Ossining is only about three and a half square miles, the village plays a big role in drawing people to New York, as one of the state's 14 Heritage Areas.
The Gothic style of architecture is exemplified throughout Ossining. Here is a list of Ossining sites listed on the National Register of Historic Places:
Richard Austin House, named after a lawyer involved in many 1800s real-estate transactions.
First Baptist Church of Ossining, with Gothic design and original stained-glass windows.
Highland Cottage, a two-story concrete house, also in the Gothic style, with seven stone fireplaces.
The former St. Paul's Episcopal Church and Rectory, now known as Calvary Baptist Church.
The former Washington School, built in the early 20th century as an upgrade over the area's small wooden schoolhouses.
The name Ossining may not ring a bell to people outside New York, but many of those same people have heard of Sing Sing Correctional Facility, which is based in Ossining. In fact, Ossining was known as Sing Sing until 1901, when it changed its name to distance itself from the stigma associated with the prison. The saying "up the river" means that someone would be spending time in the prison.
Sing Sing officials run a museum about the institution and its place in history. According to historians, Sing Sing was essentially an industrial village. Labor was considered a part of the rehabilitation process. Inmates worked in the quarries to build the prison. They also made barrels, shoes and boots, hats, brushes, and stoves for Ossining companies.
In fiction, Ossining was the home of Don Draper, an advertising executive on the hit TV show Mad Men.

Ossining Moving Services
If you're looking for experienced movers serving Ossining, NY, Triangle Movers fits the profile. We are a partner of Stevens Worldwide Van Lines, which means that we have access to multiple resources and a network of 400 agents across the country. As a local, family-owned company, we also provide a personal touch.
As mentioned, Triangle is proud and honored to be named Stevens Worldwide Van Lines agent of the year for 2019 in recognition of our dedication to quality. We are also A+ rated by the Better Business Bureau.
Our specialty moving services include:
We also offer storage facilities and door-to-door service. If you're looking for Ossining storage, just give us a call, and we'll pick up your household goods, safely store them for you and return them when you call for them. Our warehouse storage facility is climate-controlled and well-monitored. You can be sure your belongings are safe with us.
Planning Your Local Move
When you're planning a local move, it's best to get started as early as possible.
About two months ahead of the move, begin researching moving companies. Make sure your mover is fully licensed and insured. Check out their Yelp and Google reviews, and try to get three written estimates. Aim to book your movers at least six weeks ahead of time, especially if you'll be moving in the summer months, when moving companies are busiest.
Packing is a long process, so don't put it off. Many people start by decluttering their home and donating unwanted items. When you're ready to pack, buy quality moving boxes and be sure to label them well. Triangle Movers sells moving boxes and packing supplies.

Get a Free Moving Estimate From Triangle Movers
Call Triangle Movers today to begin the process of planning your move. We want to make the move as stress-free as possible for you.
Fill out our online contact form to receive a free moving estimate, or give us a call at (845) 566-0288