Ulster County Movers
Quick Read
Triangle Movers is your best choice for Ulster County movers. Our team is full of experts ready to move you in Ulster County, and we offer moving services to make it straightforward. Some of these services include:
Local and Long-Distance Moving For Houses, Offices and Apartment
Packing and Unpacking Services
Climate Controlled and 24/7 Monitored Warehouse Storage
Specialty Move Experience
When making an Ulster County move, trust Triangle Movers. We are highly dedicated to making our customer's moves easy by cutting down on the stress and giving some assurances to our customers like:
Family-Owned and Operated
Fully Licensed, Fully Licensed USDOT# 2256609
Fully Insured, General Liability and Workman's Comp
A+ Rating From The BBB
Use our online form to request your free moving estimate today. Feel free to call us at (845) 566-0288 for any questions.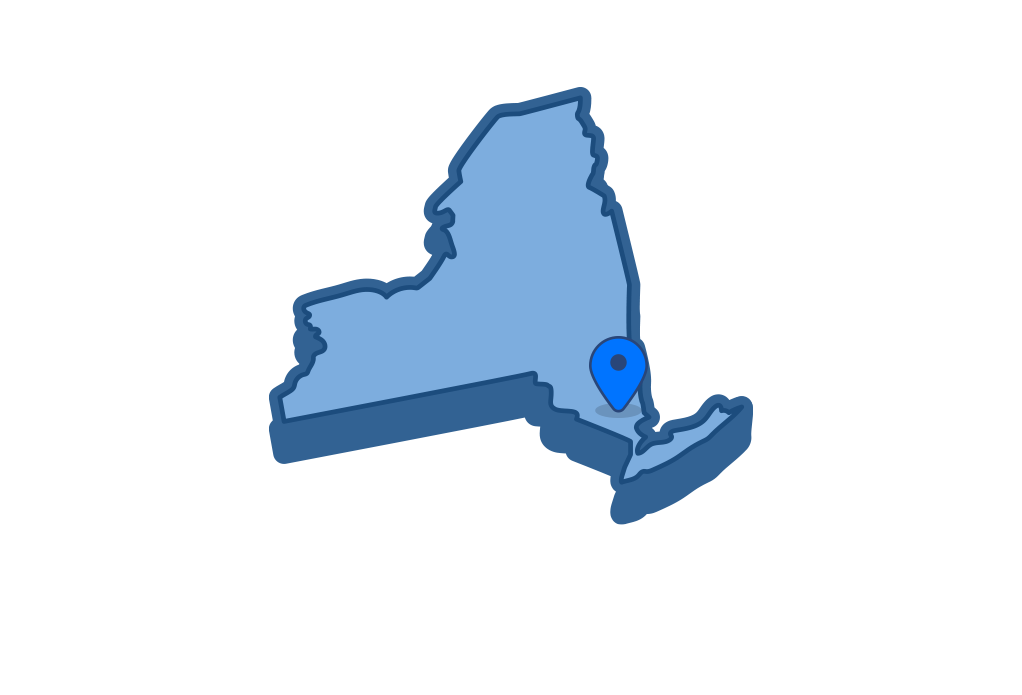 Triangle Movers is a company you can trust for your Ulster County move. As a mover with an A+ from the BBB, we know how to give our customers a quality moving and storage experience.
We are a full-service moving company that will take the stress out of your move. As an agent of Bekins Van Lines, we strive for the best when moving and can take you anywhere your Ulster County move may take you.
Triangle Moving & Storage has been in the moving industry for over 35 years!
Our Ulster County Services
When moving with Triangle, you partner with professional movers with over 35 years of experience. Over these years, we have developed services designed to meet our customer's needs and move with them stress-free. These services include:
Local and Long Distance Moving For Homes, Offices and Apartments: We make moving straightforward, and when moving your home, office and apartments, we take the time to care for each item we move. Trust Triangle to move you, and as an agent of Bekins Van Lines, we can help with your local and long-distance moves anywhere in the United States.
Packing and Unpacking Services: Our highly skilled crew are professional packers will take the time to ensure that each item is packed and secure during your move. Our movers can pack items at your home and move them to your new one, where our movers will unpack them for your convenience.
Professional Warehouse Storage: Our full-service moves can include our professional warehousing services. We will store your items in our climate-controlled and 24/7 monitored warehousing facility designed to protect your items from damage.
Specialty Move Experience: Triangle Movers has over 35 years of experience, allowing us to include specialty move experience like antique, senior and estate cleanout services.
Triangle Movers is a full-service moving company that can tailor our experience to your move and give you a stress-free moving process. Our services are designed to make moving convenient for our customers.
Why Triangle is the Right Mover For Your Ulster County Move
When moving in Ulster County, you need to choose a moving company that fits your move. Choosing the right moving company requires you to consider what your options are and what to look for. Some of these points to consider include:
Experience: Our team of movers has 35 years of experience providing excellent service. Since our experienced moving team is so familiar with moving, we can provide you with a more streamlined experience for your Ulster County moves.
Licensed and Insured: Triangle is a licensed (USDOT# 2556609) insured mover; we are legally verified and trusted. Using the federal mover's database, you can check the USDOT number of a moving company to show legitimacy.
Highly Reviewed: We are a moving company highly reviewed by our customers. This shows you that our past customers are delighted, and for a good reason.
Agent of a National Van Line: We are an agent of the Bekins Van Lines; we have access to hundreds of top-quality agents across the country, ready to help with your out-of-state moves.
These are just a few benefits of choosing Triangle as your Ulster County moving company.
Things To Do In Ulster County
Named after the Irish province of Ulster, the county boasts a rich history and plenty of fun activities for the family. Here is a partial list of the things to do around Ulster County:
Tuthilltown Spirits Distillery: An Ulster County staple, this distillery offered whiskey tasting and was the first whiskey distillery in New York since the Prohibition Era. In addition, the distillery uses locally grown grains and produces vodkas from local apples. Its year-round service means you can experience this Ulster County gem on your time.
Anchorage Restaurant: This restaurant has been open since 1955 and cooks meals from 3 pm to midnight. Get your fresh soups and salads and even delicious meatballs while enjoying the history of this Ulster County icon.
Blue Barn MarketPlace: A 5,000 sq.ft. dream location for all those who enjoy retro furniture, antiques and art. The Blue Barn Marketplace is a great place to explore on the weekend with the family.
This list provides you with several places to enjoy and experience after your Ulster County move. So go out and find more hidden gems of your own!
Get Your Ulster County Moving Estimate Today
When you move with Triangle Movers, you work with a team of highly skilled professional movers whose dedication to you is seen in our customer service and our thousands of satisfied customers. With our fully licensed (NYSDOT# 33402) and fully insured movers (General Liability and Workman's Comp), You can rest assured knowing your items will be delivered safely.
Filling out our simple online form is all it takes to get your free in-home estimate today. Please don't hesitate to call us at (845) 566-0288 for any questions.