How to Choose a Moving Company – Tips for Hiring Movers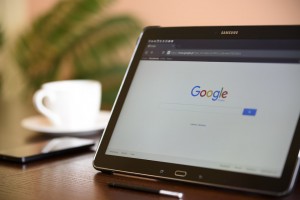 When your move is too large of a task for you to handle on your own, it's time to call on the help of a moving company. Your first instinct might be to go online and search for moving companies near you. As your search engine fills pages and pages of options to choose from, you begin to wonder how to find a good moving company among the hundreds listed in front of you. Choosing a moving company that is reputable is critical as you'll be trusting them to handle all your valuable belongings throughout the moving process. Research is key when hiring movers, especially if you're using a moving company for the first time. To help in your search, we're providing you with 5 helpful tips for hiring professional movers you can rely on.
Look for Movers that are Qualified, Licensed and Insured
Among the massive inventory of movers, you want to weed out the ones that are not qualified, licensed, and insured. You want to find a mover that is BBB Accredited. This means the mover meets the "BBB Standards of Trust." You should also look for moving companies affiliated with industry associations such as the American Moving & Storage Association and their state moving association. As you're searching and communicating with potential movers, be sure to ask for their US DOT number which indicates that the mover is licensed by the United States Department of Transportation. Ask for insurance information as well, and inquire about valuation protection options they provide along with their services.
Find Out What Services the Moving Company Offers and What Requires Extra Fees
You might be making an office move across the state, downsizing to a smaller home, or expanding your family from an apartment to a house in another state. Does the moving company provide the services required for your specific needs? Make sure you know what to expect when hiring movers to help with your relocation. Research the type of services they provide and what they charge additional fees for. Moving large specialty items like grand pianos or large fixtures, help with packing items into boxes, and moving your belongings up and down flights of stairs are things you want to be aware of that may cost you extra. If you require storage during your move, find out if your mover provides storage options and where your items will be stored.
Hire a Mover that Provides Free In-Home Estimates
Most reputable moving companies will offer free in-home estimates. Choosing a moving company that only provides quick online quotes is a risk due to its broad and general conditions. Find a mover that is willing to come to your house so you are able to communicate clearly what needs to be moved and ask any questions you might have. This will allow you to receive a much more accurate quote and lead to less surprises on your bill at the end of the day.
Ask How Many Years of Experience the Mover Has
Just as you wouldn't want to go to a hairdresser that's just starting off, you also don't want to hire a mover that's new in the business. It's important to ask or find out how many years the moving company has been in the moving industry. Movers with many years of experience will be more knowledgeable in different types of moves and will have acquired more skills when dealing with challenging situations that may arise. Choosing a moving company that has served the area for a long period of time also means they will be more familiar with the location and the people in it.
Read Reviews from the Moving Company's Customers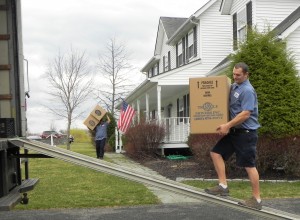 The best resource when figuring out how to choose the right moving company for the job is the customer themselves! People aren't afraid of speaking the truth, especially online. Real experiences from those that have received services from the movers will be most telling of their reputation. So get on Google, Facebook, Yelp, Angie's List and other review sites to research what people are saying about the moving company you are considering. You can also ask moving companies for customer references as another source of insight.