Moving Industry Trends 2021 – Hudson Valley
If you are like many others in the Hudson Valley area looking to move now or in the near future, you may be surprised at the difficulties you may face when it comes to finding a moving company that can accommodate you with many open times coming up.
This is not just the case in the Hudson Valley area, but all throughout the United States as moving companies are struggling to keep up with the demand.
Some of the reasons why this is the case include:
An incredibly busy "Peak Season" of June through August that is coming through into the Fall.
Moving companies not being able to buy moving trucks due to a chip shortage and other logistical struggles with damaged supply chains.
Industry-wide labor shortages, which are affecting small businesses across the entire U.S., are limiting what moving companies can handle.
What this means for you is that you may have to approach moving differently. To help you understand this, we have put together this guide that details the moving industry trends of 2021, highlighting the challenges that moving companies are facing and how they affect you.
"Peak Season" for the Moving Industry
For any moving company in the Hudson Valley, the peak season is typically from June through August. There's a strong correlation between when school is let out for the summer and an increase in demand for moving companies.
During this time, most local moves are scheduled 4-6 weeks in advance where long-distance moves need to be booked out even farther in advance. During non-peak season, or "Off Season", moves are booked about 2-3 weeks in advance.
Keep in mind since the COVID outbreak things have been a bit different. With children participating at home for school, and parents working from home, the normal busy months are busy but "busy season" started earlier this year and we expect it to continue well into October.
In a normal year, moving and storage professionals recommend scheduling your move during the off-season as this typically means that prices are often reduced and that dates are more flexible. These are both things that we have not yet seen since this season.
Appointments are filling up quickly for reputable moving companies, so be sure to do thorough research when considering:
Check reviews on trusted review sites like Google, Yelp & BBB. We also suggest asking around to friends and families to see who they recommend.
Make sure the company you are hiring has a physical address near you and not just a pretty website.
NEVER hire a broker. Brokers simply farm the move out to a company that may or may not have a good reputation. Most reputable companies do not need to engage a broker to find work. Go directly to the source and hire an actual company, not through a third party.
Do your research. The Department of Consumer Affairs reported more than double the number of mover-related complaints between March and December of 2020 compared to the same period in 2019. Complaints included:
Moving companies that take your money and don't complete the move.
Moving companies that hold your stuff hostage until you pay an exorbitant fee for unfinished services.
Moving companies that provide a super-low estimate to get your business, then overcharge you upon delivery.
By doing thorough and proper research on potential moving companies you can hopefully avoid having any of these issues.
Damaged Supply Chain
It is one thing to have a solid, professional team of expert movers and packers, but, without a truck, there is no way to get customers' items moved. The chip shortage is something that has been affecting the entire automotive industry as well as moving companies.
Any moving companies that are in need of a new truck are finding it extremely difficult to obtain one. There are new trucks being made. The problem is that they aren't being completed. There is a computer chip shortage that is leading to trucks that are being built to sit in a lot waiting for their chip to be implemented.
Long-Distance Struggles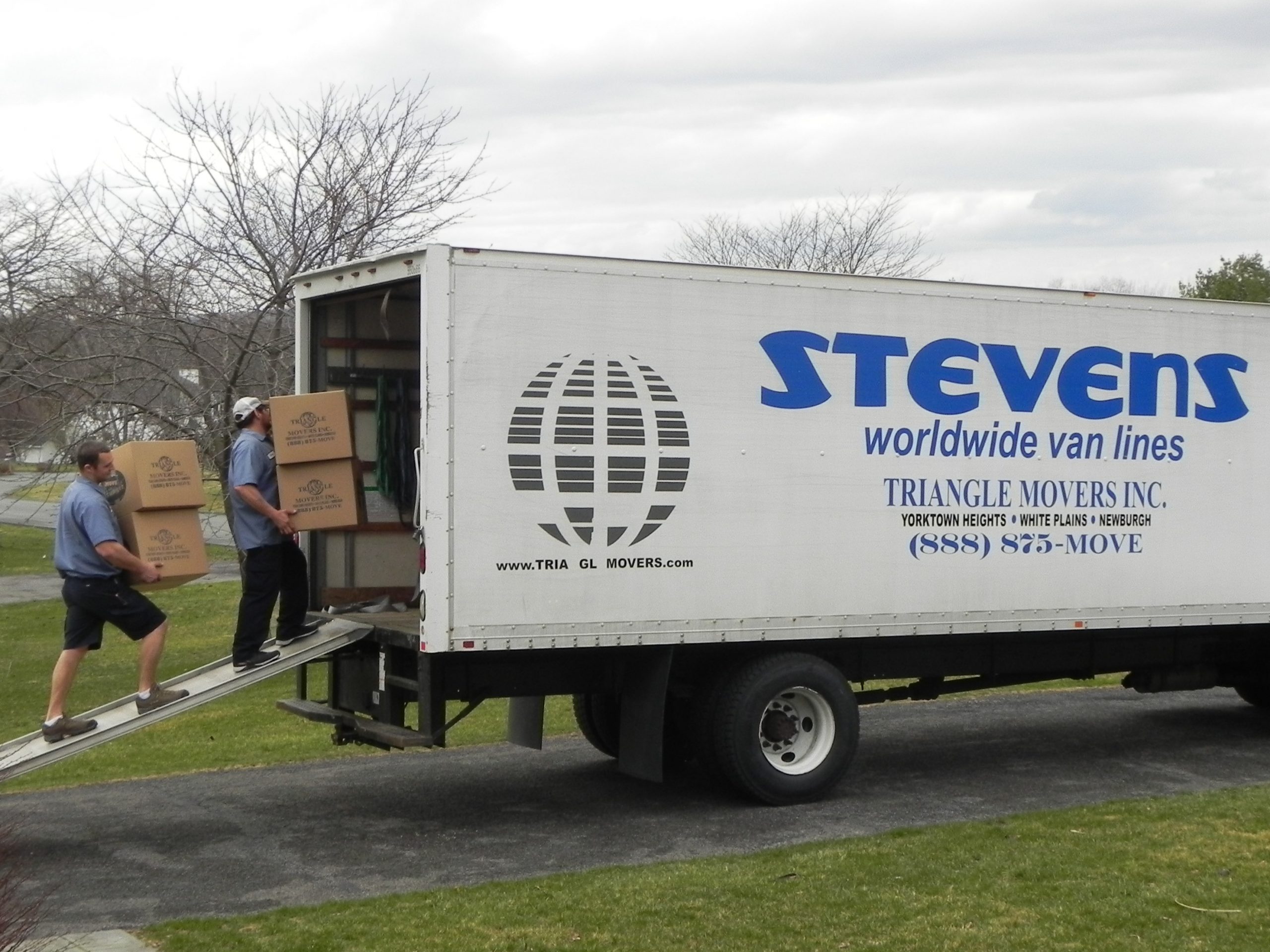 According to Times Union, New York State ranked second for outbound moves last year in 2020. According to the article, just over two-thirds of all household moves in 2020 were leaving the state.
A high cost of living, especially in New York City, has caused many people to move out of state for a lower cost of living. This comes as the trend of remote work and the boom in the housing market has resulted in many Americans moving into areas with a lower cost of living.
Moving across state lines requires a lot of time and effort. When a moving company moves more people out of the state than in, they end up having to make return trips with empty trucks.
The combination of such logistically challenging moves alongside the supply chain struggles regarding the chip shortage leads to trouble for moving companies.
Labor-Shortage
There just aren't people looking for jobs right now. Non-managerial employee wages were raised 14% nationally in 2021, according to the Washington Post, but COVID-19 and many other factors have led to a decline in the available workforce.
There is no exception when it comes to the moving industry. Moving companies throughout Hudson Valley and the United States are finding it extremely difficult to hire workers. This means that they are lacking the necessary staff needed to take on the current demand in work right now.
Overbooked and undermanned, it's clear that moving companies are struggling to keep up. Keep this in mind as you plan for your move.
What This Means for Your Move
Any mover you may end up working within the Hudson Valley area are running into the same issues:
Trying to handle an immensely busy peak season that is looking to go all the way into October and beyond.
Not being able to find enough staff to accommodate the number of moves.
Dealing with a damaged supply chain and logistical issues.
You must take this into account when planning your next move. Obviously, moving has always been unpredictable, but do what you can to schedule your move as far in advance as possible. Do your research in your moving companies quickly, but don't sacrifice the security of your items by choosing one you aren't sure about. Request your quotes sooner rather than later to put yourself in a better position to get a good date.