How to Navigate the In-Demand Hudson Valley Real Estate Market
Quick Read
The housing market in Hudson Valley is competitive, and it's only getting more so. People from New York City are either moving to the area or getting a second home to get away from big city-life. This massive influx in people has helped increase demand for local businesses, but has also drastically raised housing prices. If you're looking to move in this area, you'll want to keep in account these tips for moving in a seller's market:
Don't ask for contingencies
Get your proof of payment and pre-approval ready.
Avoid the temptation to start the bidding low.
When moving in the Hudson Valley, these tips could be the difference when going through the buying process. Remember that it's a tough market, so you have to do what you need to in order to stay competitive.
Housing markets are constantly changing. Hudson Valley's housing market is no exception. This area has seen constant growth in housing prices and competition and that growth doesn't appear to be going anywhere anytime soon. Learn about the market and how to navigate it with this blog.
Hudson Valley Real Estate Market Overheated
If you're a reader of the New York Times, you may have read about Megan McCann. This saleswoman has been out-of-luck looking for her new home with her fiancé in the area she was raised in: The Hudson Valley. The thing is, she's not the only one. The housing market in The Hudson Valley is seriously in-demand.
People who are looking to buy a home in this area are having to dramatically change their budget, and often settle for a fixer-upper. We are firmly in a seller's market. Affluent people are moving up from New York City to escape the urban life by purchasing a second home. With a boom of people migrating into the Hudson Valley and there not being a matching increase in the construction of new homes, this has resulted in bidding wars over existing homes that has driven up costs by causing inflated prices. From Albany County to Westchester County, from Ulster County to Dutchess County, and everywhere in between, home sales are featuring exorbitant prices that are locking people out of buying new homes.
While this is taking quite the toll on those who are looking to buy a home, there is a positive side to this dramatic change. That same New York Times article talks about Jacob Meglio, a brewery and distillery owner who has come upon a large increase in profit due to the influx of new residents. Even with that increase in business, he recognizes that there will be trouble for his employees who want to enter the housing market.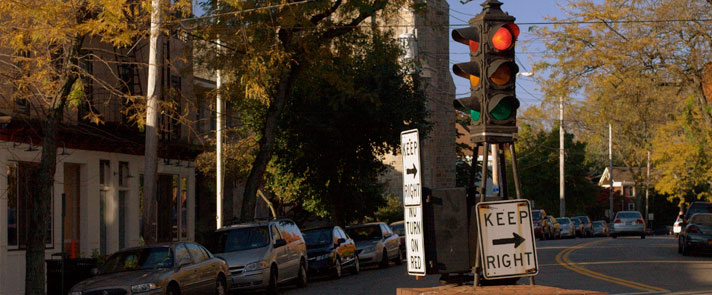 Tips for Selling in a Seller's Market
The Hudson Valley real estate market is currently competitive, to say the least. With such an in-demand market, how can you navigate through the homebuying process? We want to help you keep your chances of success in a seller's market high by offering these 3 tips:
Hold Back on Asking for Extras: Avoid adding any extra costs on top of your offer. It is common to ask for small things to help get the house ready for move-in. This is not the market for that. That could be the only difference between your offer and another offer that they've received.
Be Ready: Speed is important when making an offer. When sellers are considering multiple offers, they won't be willing to wait for you, so make sure you have proof of funds and pre-approval ready.
Make a Strong Offer: This seems obvious, but it can be easy to be tempted to lowball the sellers and get a good price, or even just offer the asking price exactly. In order to beat out the competition, it may be a good idea to start out a little higher and stand out.
By following these tips, you'll be ready to get through the buying process in a seller's market like Hudson Valley without all of the worry. Stay competitive and avoid getting beat out on your dream home.
Final Thoughts
The real estate market in Hudson Valley is just getting more and more competitive, and as New Yorkers continue to move away from urban life as their jobs become more and more accessible remotely, this trend could continue to rise. If you are looking to become a resident of the Hudson Valley, start familiarizing yourself with the tips in this article sooner rather than later.