Declutter Your Home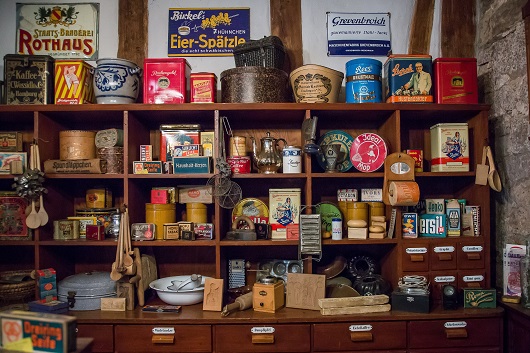 Staying organized during a move can be tricky, especially when it comes to moving heavy items like excess furniture. That's why having a team of moving professionals on hand to help you declutter your home is such a smart move. It turns a big project into a hassle-free event. Triangle Movers has more than 35 years of experience serving families and businesses in the Hudson Valley. If you're looking for top-quality service from an expert staff, look no further. Triangle Movers can assist you with your decluttering needs today.
Why Declutter?
The need to declutter can come suddenly, especially if you need more than a spring cleaning; it can be a time-consuming effort if not handled properly. For instance, if you're setting up a home staging event, what better way to sell your home quickly than to declutter it beforehand and really showcase available space. Or, if you've ordered new furniture, the process of removing your old pieces can be quite the task. Having help from the professional movers at Triangle Movers will make decluttering your home a stress-free affair.
Our Decluttering Services Include:
Donating – Deciding what can be donated can take time, so having some experts on hand to help you sort and move, as well as determine what can be donated, can expedite the decluttering process.
Recycling – Another way to quicken the decluttering process for those items that don't fit into the donation category. Recycling is the environmentally-friendly way for discarding unwanted belongings.
Throw Away – Some items just need to be tossed. Our experienced decluttering experts will help you throw away anything that can't find another home, or be recycled.
Warehouse Storage – For anything you want to hold on to, we offer secure, clean storage space. Your items will be organized and monitored within our climate-controlled warehouse.
Seniors – Our decluttering services are great for seniors who find they suddenly need to downsize, and have an excess of personal belongings and furniture.
Free Quote
Our decluttering services are just part of what sets us apart from other movers in the Hudson Valley area. If you have questions about our decluttering services, or any other moving services we provide, call us today or fill out our online estimate form for a free quote.