NYC Shrinking: Residents Moving to New York Suburbs For Lower-Cost Living
As more residents move into the various neighborhoods of New York City, the cost of living is rising and many residents are looking to the suburbs for a better work-life-balance, job opportunities and a slower pace.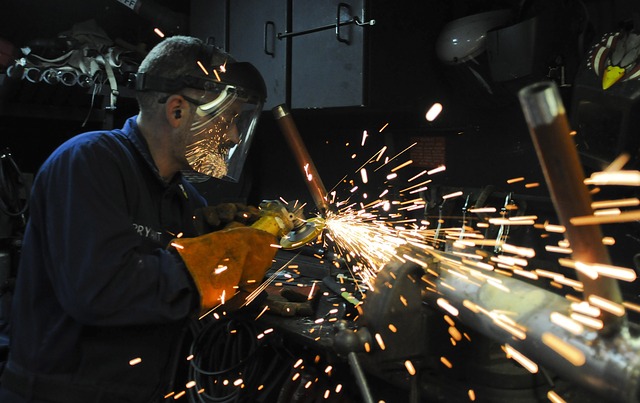 Retirement-age New Yorkers and young residents alike are looking toward suburban New York for their new nests. With that movement comes increased populations in such areas as Orange County, Duchess County and the towns up and down the Hudson River from Yonkers to Albany.
The NYC population had a net loss two years in a row. Now is a great time for moving to rural New York to create a new life for yourself and your family. So, why should you move there? Well, read on for more information on career opportunities and fun in the Hudson Valley!
Moving to Westchester County
Moving to Westchester County provides access to a large urban area with plenty of employment, resources and schools.
The economy is alive and strong for small businesses and manufacturing, providing opportunities if you decide to move to Dutchess, Westchester or Orange Counties. Because of the movement out of New York City, the Hudson Valley will continue to see growth in the hospitality sector while income from tourism will continue to be steady.
And the economy isn't all that makes this part of the country desirable.
A grassroots organic agriculture movement means that fresh produce and a healthy lifestyle is easier to achieve than many other suburban areas in the United States.
You will be surrounded by organic farms raising livestock ethically and growing some of the biggest vegetables you've seen this side of the Ohio River.
The hillsides are also speckled with orchards, vineyards and pick-your-own fruit farms, making for endless entertainment for the whole family!
Growing Industry in the Hudson Valley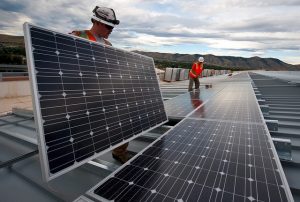 The renewable energy development in this area of the country is growing steadily, providing numerous opportunities for workers who are willing to re-train.
Wind farms are popping up on the hillsides, solar energy is growing as a source of renewable energy. Even non-invasive experimentation to use the powerful Hudson River for power generation is being pursued.
And with any new industry, opportunities for those with a sales bent are numerous. Local energy companies including NRG Energy are hiring sales associates to push their new developments in the renewable sector.
Manufacturing Jobs in the Hudson Valley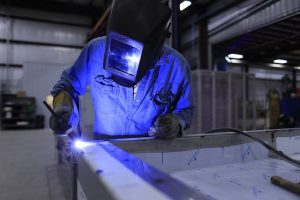 Believe it or not, manufacturing is alive and well in the Hudson Valley.
As steel manufacturing grows, the need for experienced workers keeps growing. Companies like Selex, Balchem and Schatz are just a few metal-working and manufacturing companies growing their workforces in the area.
These companies are opening roles as diverse as machine operators, supervisors, drivers and administrative assistants. It's not hard to see why more people are leaving the big city for this kickstarting economic region.
Housing is also still inexpensive around the Hudson Valley, even as demand increases. You can find beautiful historic homes in great condition for eyebrow-raising prices, but it's not a joke! Get in while the housing process are low and enjoy a long-term investment that will help secure your future.
Opportunities in Late Life Care and Medicine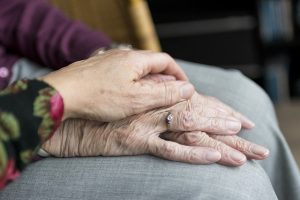 Moving to Poughkeepsie or other large communities in the Hudson Valley provides many opportunities for trained medical professionals. There's a growing need for medical professionals from trained EMTs to registered nurses and for non-professional staff in local clinics and hospitals.
The need for late life and hospice care will be growing over the next decade.
In today's tight labor market, there has never been a better opportunity to pursue new career training. Employers are scrambling to recruit great employees for long-term careers.
New Opportunities in Tourism/Hospitality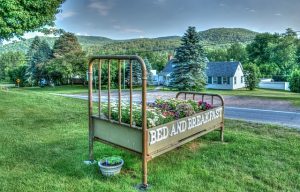 There's hardly been a bigger hospitality boom in the Hudson Valley! From farm-to-table restaurants to outdoor recreation, the opportunities are practically endless.
The new bus route from Manhattan has opened a new era of tourism to the Catskill mountains and the suburbs or Westchester County, Dutchess County and Orange County.
Now, New Yorkers who go without a car in the foot-traffic-friendly city are more easily able to escape to a quieter area. This mimics the similar development that opened the Hamptons to weekend traffic and to weekly commuters!
For the entrepreneurially-minded resident, there are plenty of opportunities to make a name for yourself.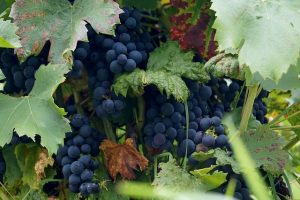 Take the Benmarl winery for example! The vines may be historic, but the relatively new vineyard has enjoyed incredible success recently. Matthew Spaccarelli has enjoyed profound growth since taking over the estate.
The Valley offers opportunities ample opportunities for restaurants, bed and breakfasts, local crafts, art studios, agriculture and so much more.
And for the professional recreators among you, the demand for guided outdoor tours is growing exponentially. Opportunities for partnering with bus operators, local hotels, restaurants, wineries, orchards and more give you the chance to join a thriving community and make a true difference in your new backyard.
For example, you could tie your hiking tour into a relaxing lunch at a local orchard or tie a kayak tour into a visit to a local vineyard for a tasting.
A Land of Kayaking, Hiking and Scenic Vistas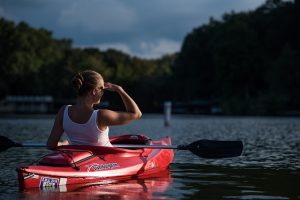 And when you are not hard at work in the Hudson River Valley, you can enjoy one of the most beautiful places in the country—one which helped shape our views of natural beauty.
Westchester County, Orange County, Dutchess Counties and the rest of the Hudson Valley was the de facto home of the famous Hudson River School artists in the 19th century.
The Hudson Valley offers incredible recreational opportunities in the Catskill Mountains which surround this scenic area.
Make sure to pack a lunch, because you're in store for an adventure. Here's just a taste of what you could enjoy on any given summer weekend:
Kayak down the scenic east branch of the Delaware River with the family for a few hours, deep into the heart of New York wine country with a picnic lunch to enjoy. After soaking up the sun, attend a tasting of unique red and white wines and then enjoy a laid-back meal in the evening at one of many local farm-to-table restaurants in the region.
Are You Planning a Move to Orange County, Westchester County or Duchess County?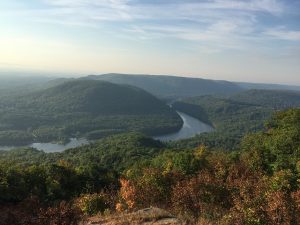 There has never been a better time to leave the hustle and grind of the big city to start a life in the idyllic, all-American countryside of the Hudson River Valley.
As jobs become scarcer in our largest cities, opportunities in suburban areas are increasing every day. Moving to the Hudson Valley presents valuable entrepreneurial opportunities for new residents and growing industries.
Maybe it's the inexpensive housing, maybe it's the job opportunities, or maybe it's the amazing outdoor recreation in rural New York that draws you here. No matter what your reason is, there's no denying that the Hudson Valley is a fantastic place to make a life for yourself.
Have you been to the Hudson Valley? What did you do?
Let us know in the comments! We love to hear all about your adventures, your favorite local spots and why you love this part of the country.