For the residents of sleepy Catskill Mountains country, including Orange County, Dutchess County and Westchester County, a bona-fide real estate boom might be on its way.
As reported by the New York Times, life in the Hudson River Valley could be changing drastically in the coming decades as more million dollar homes are being built in the Hudson River Valley.
The landscape that came to define the American ideal of natural beauty in the 19th century is now seeing a resurgence of high-end development that even includes a high-end bus service geared at increasing accessible tourism in the region.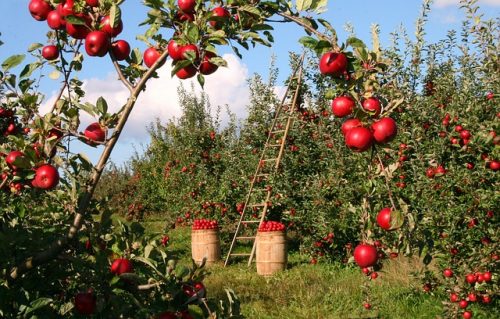 Real estate developers, local officials and residents are even starting to use a new name to refer to the region: The Camptons.
And while not everyone is happy about the impending developments, there's no doubt that it will be a huge boon for home values in the region, many of which have seen an average increase of more than 15% over the last five years.
Moving to the Hudson River Valley
There are numerous reasons to come out to the communities in this beautiful area. From beautiful, Instagram-friendly communities and classic stone homes to a strong organic agricultural movement that welcomes visitors with open arms, here's what to do in the Hudson Valley.
Welcoming, Sociable Communities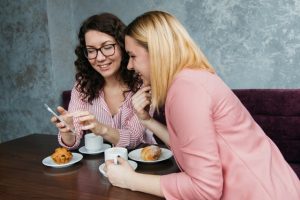 It's amazing what a little fresh air can do for your mood! You'll notice the difference the moment you step out of your vehicle. People are just friendlier up here. Even running into friends from the big city is a different experience.
Local resident Amelia Sandell, as quoted in the New York Times, remarks how, "it feels like we are even more social up here with our friends than we are at home.
In communities up and down the Hudson River, you'll notice an open, friendly atmosphere—a welcome change to anyone who lives in the buttoned-up neighborhoods around New York City.
Hot-Spot for Agricultural Tourism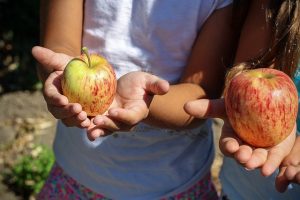 One of the best ways to experience the lush beauty of the Hudson Valley is by experiencing its flavors. Our region is home to many small farmers' markets, orchards, organic farms, boutique wineries and more.
If you love fine wines, consider stopping by Millbrook Vineyards to sample some great French-style reds, sparkling wines and refreshing whites. For fun for your whole family, Fishkill Farms has pick-your-own fields full blueberry bushes, cherry trees, pumpkin patches and even peaches!
And if you're here in the fall, apple harvest is absolutely not-to-be-missed! You can take home bags and bags of your own fresh, organic apples as well as tasting fresh-pressed apple cider and doughnuts.
Farm-to-Table Dining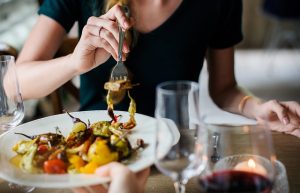 Along with great farms and beverage producers comes the opportunity for chefs to access incredibly fresh, sustainable ingredients. This has led the Hudson Valley to be a new hot spot for farm-to-table restaurants.
Ellenville and Hyde Park are two great places to go for great food and fresh ingredients. Check out Aroma Thyme Bistro with creative cuisine and an award-winning wine program. And if you're not full yet, the Culinary Institute of America gives you the chance to taste the food of the chefs shaping the future of America's food taste, and you can even squeeze in a cooking class of your own!
Landscape Photography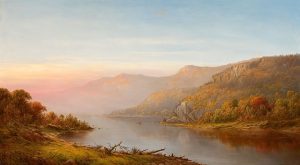 Just like the painters Thomas Cole, Frederic Edwin Church and the other Hudson River School painters, you can let your inner artist run free in the Hudson Valley. The steep terrain, variable weather and dramatic views of the lush valley give you the chance to get the perfect Instagram shot to make all your followers wish they had been there.
Bus Trip from New York Up the Hudson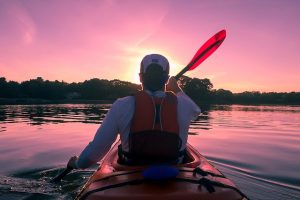 Trailways NY has a new route that goes straight into the heart of the Hudson Valley from Manhattan, Brooklyn and parts of Long Island. They offer numerous fun trip packages, including an Apple Picking Day Trip in the Hudson Valley, or Wine and Kayaking on the Delaware River (which includes a vineyard visit in the Catskills).
Amazing Homes New and Old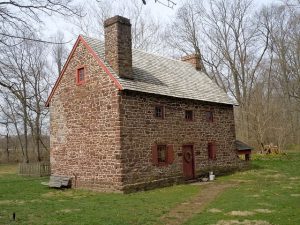 Of course, the best reason to move to the Hudson River Valley is the amazing number of beautiful, classic stone homes and a growing proliferation of modernist residential works. Take the new open floor plan Scandinavian revival homes in Kerhonkson, for example, or the gorgeous old homes of Stone Ridge.
Getting in before the boom means you're looking at a great investment, and the beauty of the Valley ties the whole prospect together. What's not to love? We think the Hudson River Valley really is one of the most beautiful regions of the United States.
Why Do You Love Living in the Hudson Valley?
So, tell us: what is your favorite thing about the beautiful Catskills? Are you thinking about moving to Orange County, Westchester, Dutchess or another area? Let us know why in the comments!