Moving to Poughkeepsie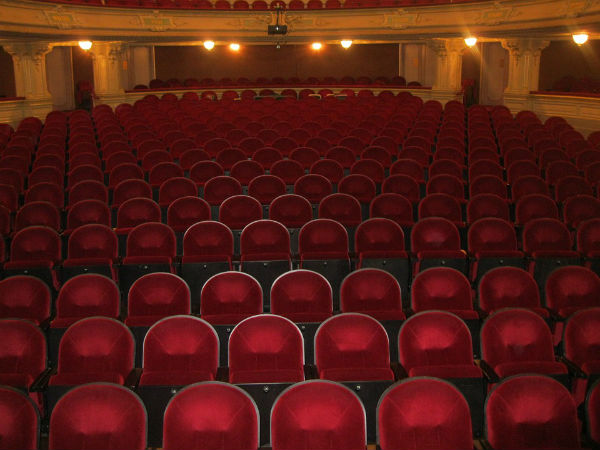 Are you planning on moving to Poughkeepsie, New York? If so, you are making a great choice. Also known as "The Queen City of the Hudson," it is situated in the middle of Hudson Valley, lying west off the Hudson River. It is the county seat of Dutchess County and is located halfway between New York City and Albany. The Poughkeepsie population is diverse and is estimated around 30,614 people as of 2017.
Poughkeepsie's popularity grew in the 19th century because of the establishment of shipping industries, paper mills and breweries located along the Hudson River. Located just north of the city is Hyde Park, home to beautiful mansions built by American industrialists including families such as the Rogers, Astors and Vanderbilts (owners of the Vanderbilt mansion). Like a typical New York climate, the city has some very warm summers and very cold winters. They receive on average about 44 inches of precipitation each year.
IBM is the city's largest economic source. IBM has a large campus adjacent to the town that once acted as the company's "Main Plant." Poughkeepsie still remains the primary design and manufacturing center for IBM's products. It is also a major development software center. The company itself employs plenty of nearby residents making this city and an attractive place for anyone looking to start a career in technological design or manufacturing.
If you plan on moving here, it offers both public and private schooling for your children. The Oakwood Friends School is the oldest preparatory school in New York State. If you are looking for a higher education yourself you have the option for applying to The Culinary Institute of America, located in the Hyde Park suburbs, or either the elite Vassar College or Dutchess Community College.
Things to Do in Poughkeepsie
As part of New York's metropolitan area, the city offers many amenities that are sure to keep you busy. They include amazing activities ranging from overlooking the Hudson River on the Mid-Hudson Bridge 212 feet above ground to catching legendary artists perform at the Bardavon Opera House. As the city seat of Dutchess County, there are plenty of nearby attractions, restaurants and shopping districts to explore.
Restaurants in Poughkeepsie
When it comes to places to eat in Poughkeepsie there is a wide range of choices ranging between popular franchises to unique dining locations. The Artist's Palate is a popular location for American eats and cocktails. Established in an 1830's building it features a trendy vibe making for a unique dining experience. There is also a variety of locations right off the water to enjoy a meal. The Poughkeepsie Ice House on the Hudson and the Shadows on the Hudson both have fantastic seafood menus.
Shopping in Poughkeepsie
There are also plenty of shopping options throughout the area. One popular Poughkeepsie mall is the Galleria Mall, which has every shop you could ask for. The Poughkeepsie Plaza is also an outdoor/indoor complex that has plenty of shops and dining options. The downtown district as well offers plenty of locally owned places to eat and shop at.
Nightlife in Poughkeepsie
Like most towns, there are plenty of things to do in Poughkeepsie at night. For a night out with friends, you can hit the Escape Nightclub which has live performances and a fun dancing environment. For a more laid-back night, you can go to Mahoney's Irish Pub & Steakhouse. This casual pub has TVs to enjoy sporting events as well as karaoke nights and DJs. For a special night out, you can head over to the oldest operating theater in New York. The Bardavon Opera House hosts live performances and music and has become a well-known historic site throughout the Hudson Valley.
Attractions in Poughkeepsie
The Poughkeepsie Bridge, more popularly known as the Mid-Hudson Bridge, is Poughkeepsie's must do attraction. As part of the Walkway Over the Hudson State Historic Park, it can make for a great day of exploring and sightseeing. Another annual event that attracts people from all over the Hudson Valley is the Balloon Festival located on the Dutchess County Fairgrounds. The city also hosts plenty of fun events and activities for all ages throughout the year. Check out the full calendar. Another attraction that is worth seeing is the Locust Grove Estate. This place is the former home of the popular inventor Samuel Morse and features carriage rides and public gardens.
Our favorite Poughkeepsie shopping locations:
Poughkeepsie Plaza
Poughkeepsie Galleria Mall
2001 South Rd.
2600 South Rd.
Poughkeepsie, NY 12601
Main Street Mini Mall
Poughkeepsie, NY 12601
469 Main St.
Poughkeepsie, NY 12601
Our favorite Poughkeepsie restaurants:
The Artist's Palate
307 Main St.
Poughkeepsie, NY 12601
Rossi Rosticceria Deli
45 S Clover St.
Poughkeepsie, NY 12601
Mill House Brewing Company
289 Mill St.
Poughkeepsie, NY 12601
Our favorite Poughkeepsie attractions:
Walkway Over the Hudson State Historic Park
87 Haviland Rd.
Poughkeepsie, NY 12601
Locust Grove Estate
2683 South Rd.
Poughkeepsie, NY 12601
Mid-Hudson Children's Museum
75 N Water St.
Poughkeepsie, NY 12601
Where is Poughkeepsie?
Poughkeepsie, NY is located in the Hudson Valley midway between Albany and New York City. If you travel south down towards New York City you will arrive in Manhattan in an hour and 45 minutes. If you are looking for Poughkeepsie, NY directions from Albany, you can head south down I-87 and arrive within an hour and a half. The city lies west across the Hudson River located in Dutchess County. If you're looking to head out east towards the Atlantic Ocean, your closest major city nearby is Boston, MA at only a three and a half hour drive. If you prefer flying over driving, you can head to Stewart Airport (SWF), located only 30 minutes away in Newburgh, NY.
Other Must-See Destinations:
Franny Reese State Park
Home of Franklin D. Roosevelt National Historic Site
Frances Lehman Art Center
Bardavon 1869 Opera House
Upper Landing Park
Hudson Valley Rail Trail
As you can see moving to Poughkeepsie is the right choice. Located in the middle of the Hudson Valley, it makes for a great place to start a new life. For your next move to Poughkeepsie go with the trusted movers at Triangle Movers. Fill out our online form for a free moving estimate and get started on your next move today!